In recent years, WeWork captured the imagination of entrepreneurs, freelancers, and corporate giants alike, offering a vision of flexible office spaces that fostered creativity and innovation. However, behind the facade of trendy locations and beer on tap, a financial struggle was afoot. The result? The company has now filed for bankruptcy, resulting in uncertainty for the owners and sending shockwaves through the property market.
Yet, amidst this turbulence, an interesting opportunity has arisen for developers, investors and property professionals to harness the potential new opportunities.
The WeWork legacy
WeWork's bankruptcy filing, driven by over $13 billion in office lease obligations, marks a pivotal moment in the evolution of the flexible office space sector. As a result, many are left questioning whether this ordeal is an isolated incident or indicative of broader shifts in the real estate market.
The bankruptcy's impact extends beyond WeWork itself. Office landlords worldwide are feeling the reverberations as vacancy rates reach two-decade highs in major cities. WeWork, with its 900,000 desks across 700 global locations, was already renegotiating many of its leases before filing for bankruptcy. As part of its Chapter 11 proceedings, the company sought to terminate 69 leases in the US and Canada, potentially leaving landlords in the lurch.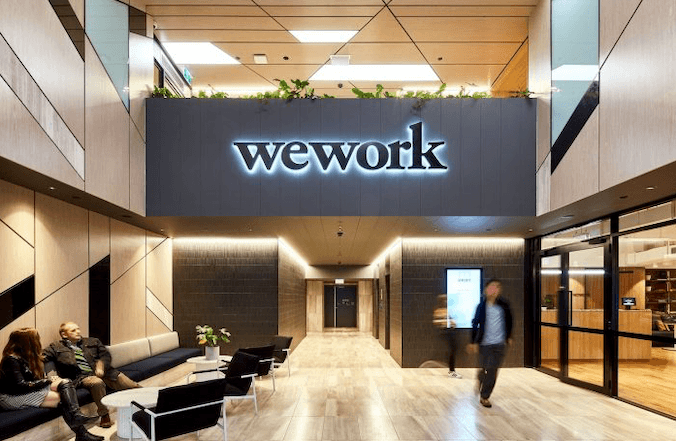 Is this a golden opportunity for property professionals?
While WeWork's challenges loom large causing uncertainty for the owners, developers, investors and property professionals can potentially leverage these circumstances to their advantage. The flexible office sector is undergoing a transformation. Companies, seeking to downsize and save costs on static offices, are turning to hybrid spaces as alternatives. These spaces range from flexible hot desks to fully customised floors and office space, allowing businesses to tailor their workspaces according to their needs.
WeWork's bankruptcy, therefore, could not have occurred at a more opportune time. Analysts predict that by 2024, an estimated five million people will be based in coworking spaces worldwide, that's an increase of 158% on current numbers. So, with many companies now shifting from oversized headquarters to more modest, flexible, and economic spaces, the irony lies in the fact that WeWork's bankruptcy is less about a lack of demand and more about their specific business model.
Embracing new business models
New business models in the flexible office space sector are providing opportunities for property developers and investors. By avoiding expensive, long-term leases, these models recognise the need for adaptability in a rapidly changing workspace landscape. Management agreements, joint ventures, and revenue-dependent rent structures offer a sustainable alternative.
Flexible office brands like Regus, Spaces, and Industrious are focusing on these more flexible arrangements. While WeWork is battling its existing lease obligations, other providers are streamlining their operations. Rather than occupying spaces with long-term leases, they're shifting toward agreements that share the risks and responsibilities with landlords.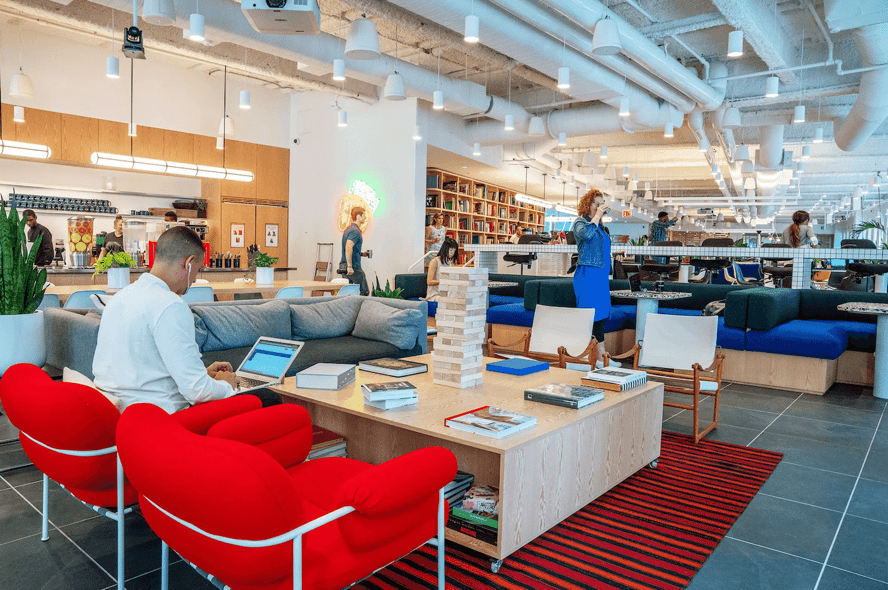 What does this mean for you?
WeWork's bankruptcy may be a sizeable storm, but it's not the end of the road for the flexible office sector. Developers, investors and property professionals can seize the moment to assess these opportunities for change of use, reletting or acquisition. Whilst there is certainly an opportunity to transform the underutilised WeWork properties into thriving workspaces. This transition mirrors the hotel industry's dynamics, where one brand's demise opens doors for another to flourish. These spaces aren't going dark; they're being rejuvenated by someone else.
At Nimbus, we want our property insights and platform to be put to good use. That's why we're offering property professionals the chance to access exclusive data insights from the WeWork registered property portfolio, along with free access to the Nimbus platform for a week, simply register your details right here.
Why? Because we know with the right data and PropTech tools, businesses can ride this wave of change by embracing change and contributing to the ever evolving, and flourishing, property landscape and our communities.
This presents an interesting opportunity to reimagine, or add to, your current portfolio, allowing you to harness even more viable opportunities. The question is: Are you ready to make your move and get started?