About Us
"Our vision is to give you the edge when it comes to unlocking successful property opportunities, using powerful data and technology to save you time and help you land the best deals."
Simon Davis and Paul Davis | Nimbus® co-founders
The story of Nimbus
We're passionate about property, technology and our clients. When you, our clients, confide in us about your problems we see solutions in our data and technology.

These solutions then give you the edge when it comes to unlocking successful property opportunities and that excites us!

Join the Nimbus® revolution and gain access to cutting edge data and technology which saves you time and helps you land the best deals.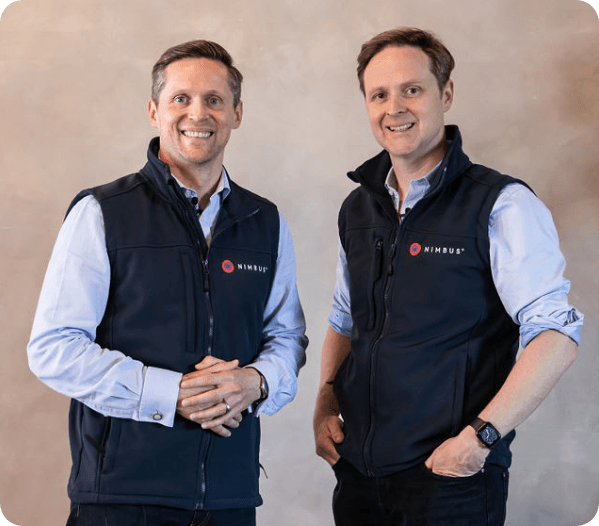 Paul Davis

Co-founder, Nimbus

Simon Davis

Co-founder, Nimbus
We live, work and build our business around our values.
Nimbus® transforms the way you find and close the best property opportunities. We aggregate the most useful up-to-date data from the industry's trusted sources around and bring it all into one place to save you time.

Whether you're targeting a particular property niche, or acquiring for a specific requirement, we know that time is precious, and there can be a lot of time wasted when searching for or researching the right opportunities. With Nimbus® you'll save 80% of the time you spend researching, to instead, spend it on nurturing your existing relationships and building new ones – while also identifying opportunities at scale.

Simply put – say goodbye to the boring parts of the day job and say hello to the convenience of Nimbus®. In today's world, information is power, and we're here to give you the edge in landing the best property opportunities help to set our clients up for your greatest success.
Whether you're well versed in PropTech or a total first-timer, we're here to support your transition to Nimbus.