As any successful property professional knows, precision is paramount. We understand the challenges faced by commercial occupiers, investors, and developers in finding the right properties that align with their strategic goals.
That's why we're thrilled to introduce the latest addition to Nimbus' industry-leading site finding filters, our Lease Start/End Date update.
Why lease start dates matter
For commercial occupiers, the lease start date opens doors to discovering similar sites nearby, especially when their current lease is approaching renewal or expiry.
It's a game-changer for commercial surveyors and agents, enabling them to identify comparable sites with recently taken-out leases. By analysing the terms of these leases, a set of comparables emerges, offering a greater understanding of fair market terms for the site under review.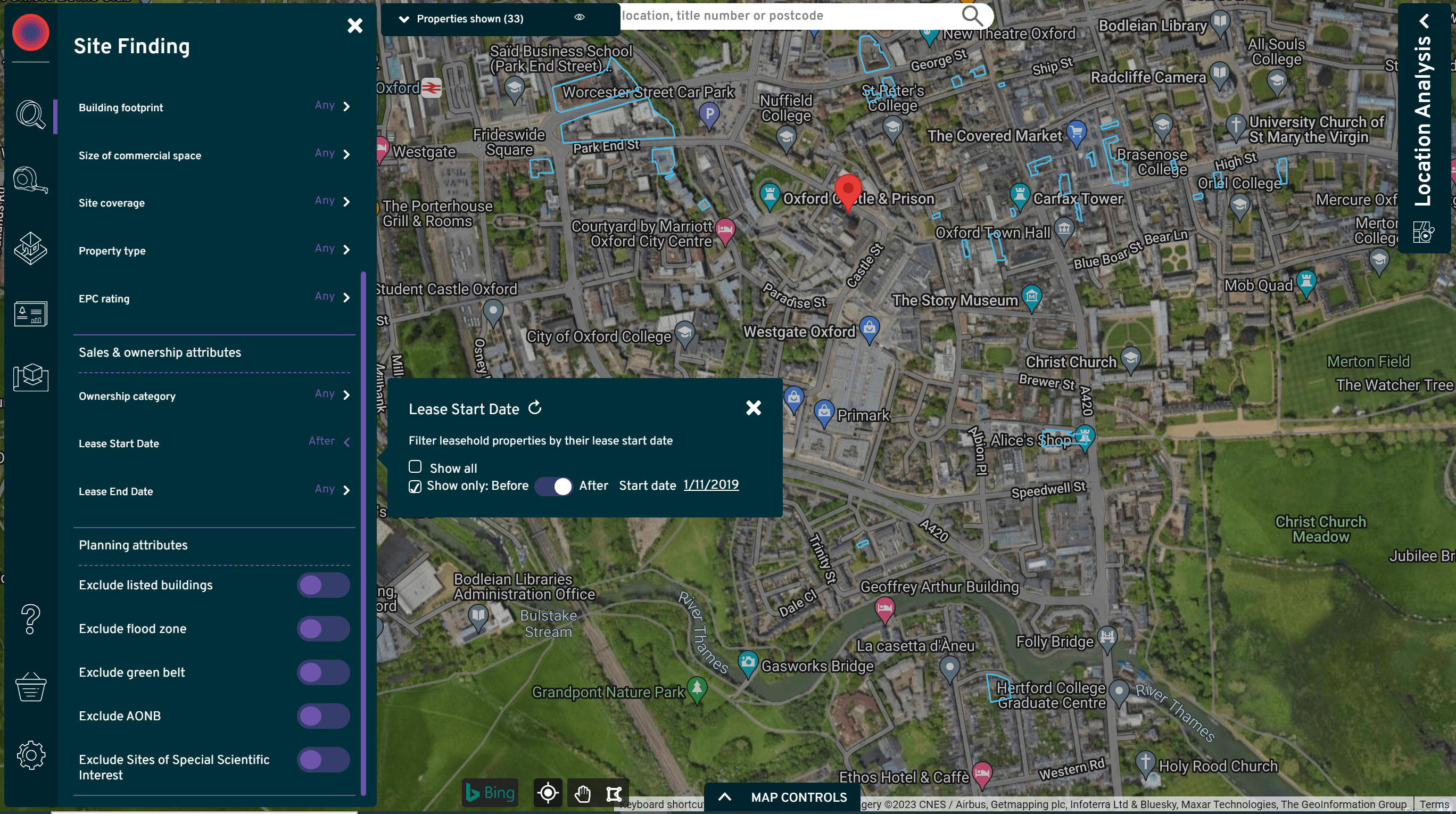 Why lease end date is a game-changer
The lease end date is a strategic tool for commercial occupiers to identify sites that might hit the market soon, giving them a first-mover advantage.
Commercial investors benefit by spotting sites with long leases, ensuring long-term returns. For developers, this filter is a goldmine, helping identify properties ripe for redevelopment without the challenge of standing tenants.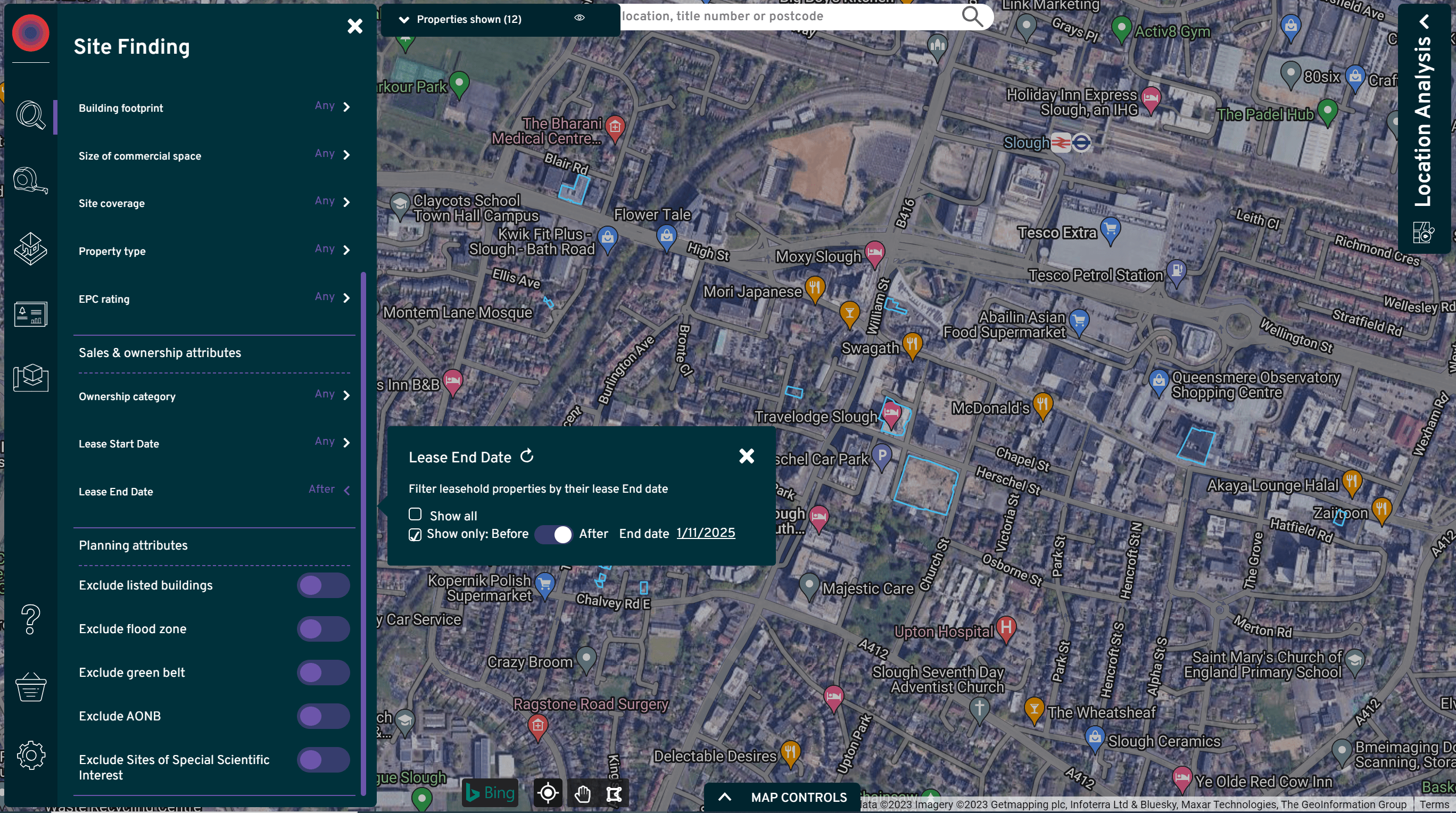 The solution?
Our new Site-finding filters for Lease Start/End Date, located within the 'Sales & Ownership Attributes' section, transform your property search. Now, you can choose to display only those leases that start or end before or after a specific date. It's precision at your fingertips, providing a tailored search experience that aligns perfectly with your property goals and objectives.

What's next with Nimbus?
At Nimbus, we value your feedback and continuously strive to enhance your experience. These new features empower you to make more informed decisions, streamline your workflow, and reduce complexities in property development.
Our roadmap is packed with exciting innovations, all designed to make your property analysis even more effective and efficient. We can't wait to share these advancements with you in the near future.

Join us for in-depth insights
To dive deep into these new features and explore the full potential of Nimbus, we invite you to participate in our upcoming webinars. These sessions, led by our experts, offer valuable insights and tips to help you master our platform.

Connect with our support team
If you'd like to know more about how Nimbus and our exciting new features can help take your business to the next level, get in touch with our team today on 01926 355 424 or take our new feature for a test drive today when you sign up for a free trial.
Thank you for choosing Nimbus as your partner in property success. We're excited to continue this journey with you, and we can't wait to show you what's next.