The UK is currently facing one of the most severe housing crises in its history. With a staggering deficit of 4.3 million homes and an estimated increase in households to 26.9 million by 2043, the shortage of affordable and accessible housing has become catastrophic.
As the demand for homes continues to rise, addressing this challenge has become an urgent national priority. Brickflow, a leading name in development finance, has released a comprehensive white paper, aptly titled 'Solving the UK's Housing Shortage.' Offering a deep dive into the complexities of the housing sector's challenges and the solutions that can help us build a brighter future.
Expert insights from Nimbus
As part of the effort to address the housing shortage, Nimbus has been actively involved in the discussion. Our co-founder, Paul Davis, shared valuable insights that highlight the importance of transparency within the current ecosystem. In his words, "Transparency in the land supply system is crucial, and better, more open data plays a significant role in levelling the playing field for all developers."
Paul's point emphasises the fact that access to reliable insights significantly enhances the ability to identify suitable sites in real-time. This reduction of traditional barriers and the provision of affordable and viable residential sites at scale are vital steps toward meeting the growing demand for housing in the UK.
Challenges we face
The Brickflow whitepaper underscores that the challenges in the UK's housing sector are deeply interconnected. Factors such as planning, land supply, government investment, funding, material and labour supply, developer incentives, and affordability are all integral parts of this ever evolving and complex puzzle.
Developers and housebuilders, while striving to meet the increasing demand for homes, are hindered by a multitude of obstacles. Outdated planning processes, a scarcity of available land, funding limitations, environmental concerns, and the mounting challenge of buyer affordability have created a perfect storm.
Overcoming barriers with actionable insights
While the insights covered in the whitepaper explore various barriers in detail, they also highlight some potential solutions to tackling this crisis:
Planning: The discretionary nature of planning decisions, along with frequent application overturns, adds complexity to the system, impeding housing development, particularly for small and medium-sized housebuilders.
Land supply: There is sufficient land in England for development, but constraints remain due to the land's current use. The whitepaper suggests the need for a public and private sector land database to enhance transparency and aid small builders in finding suitable sites.
Environmental concerns: Environmental issues, such as nutrient pollution and the requirement for developments to demonstrate nutrient neutrality, have led to delays in housing projects. Potential solutions include the purchase of credits to offset developments and infrastructure upgrades.
Affordability: Excessive rental costs have cast a long shadow over homeownership dreams for many in the UK. This year Zoopla

reports that the average rent has increased by £110 per month over the last 18 months alone. This, alongside a terrifying scarcity of available properties for renters, identifies the need for swift and effective action.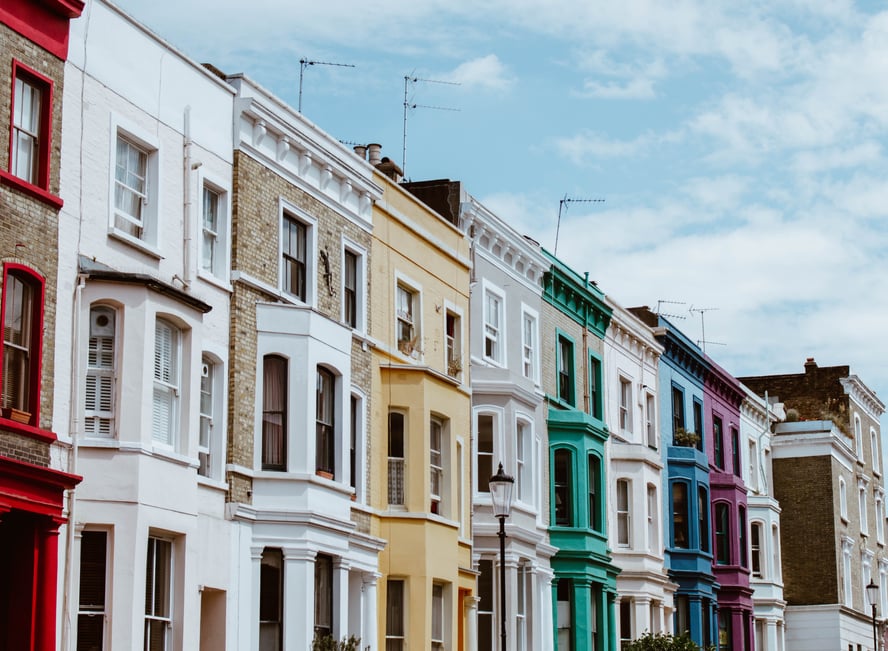 A blueprint for the future
Helpfully, Brickflow's whitepaper offers a 10-step framework of recommendations, which includes funding increases for planning departments, the introduction of a public sector land database, and a focus on infrastructure and community support. These recommendations would collectively pave the way for a brighter future in UK house building.
As we grapple with the housing crisis, technology, like Nimbus, plays a pivotal role in providing real-time insights and innovative solutions. By addressing the interdependencies among various factors, including planning, land supply, environmental concerns, and affordability, we can contribute to a more sustainable and accessible housing future for all.
To learn more about the Brickflow whitepaper please visit the Brickflow website to access these insights for yourself.
For more information on how Nimbus can help you in your journey towards overcoming your property challenges, why not arrange a free demo with our team?